An article on how to know whether a Yahoo! Messenger user is really offline or in "invisible" mode
When a user seems offline, in fact he/she may be online but with Invisible status (avoiding you?), but Yahoo! Messenger will show him/her as offline (the gray face icon).
Then, how do you know whether he/she is offline or online? Just follow these simple steps carefully. It's very simple.
Just choose one:
Method 1
Conference Invitation
See the main window of Yahoo! Messenger. An "offline" or "invisible" user will show a gray icon on the left of her name. In this example, we want to see if the user darling is online or not. Right-click on the username.
When the menu appears, select Invite to Conference.
A window will appear. See at the right pane, the username darling will be there. Now, click Invite.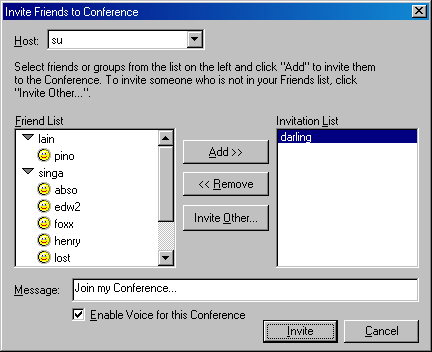 The deciding part... there are 2 possible result:
If the user is offline, you will get this message: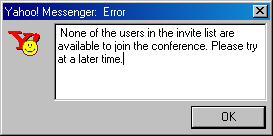 But if the user is invisible, you will get a window similar to this